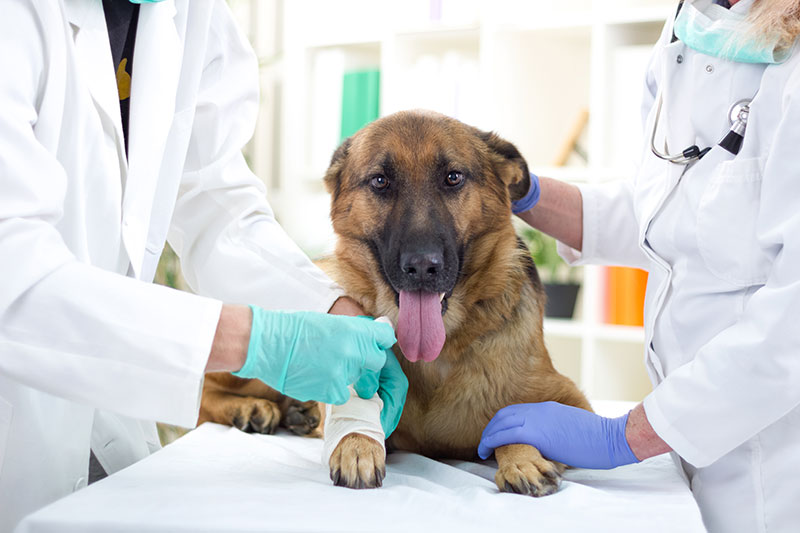 Even if you are extremely careful and get regular veterinary care for your pet, you may find yourself in a situation where your pet needs emergency care. Falls, injuries, and sudden sickness might require serious medical intervention. When you need immediate veterinary care, an emergency veterinarian can help. Henderson Animal Hospital offers emergency animal care in Winnipeg, MB. If you are unsure if your pet is facing an emergency, here's what you need to know before you bring your pet to our animal hospital.
When Does Your Pet Need Emergency Treatment?
Pet emergencies need attention immediately. Emergencies are situations that can potentially lead to death or long-term damage. Quick action can make all the difference in these situations. Common emergencies we see at our animal hospital include:
If you have any doubts about whether your pet needs treatment, you should call our veterinary team right away.
Toxic Ingestion Treatment
Toxic ingestion or eating dangerous substances is one of the top reasons why so many pets require emergency care. Some of the most dangerous items your pet could eat include:
If your pet ingests any of these substances, it is important that you get treatment for your pet immediately.
These are some of the situations in which you should seek emergency care for your pet:
If you notice any of these signs of an emergency, contact our vet team right away to see if you should bring your pet to our clinic.
Visit Our Emergency Veterinarian Today
If you are looking for an emergency vet in Winnipeg, MB, Henderson Animal Hospital can help. Call our office to schedule your pet's next exam or to learn more about how we can help.