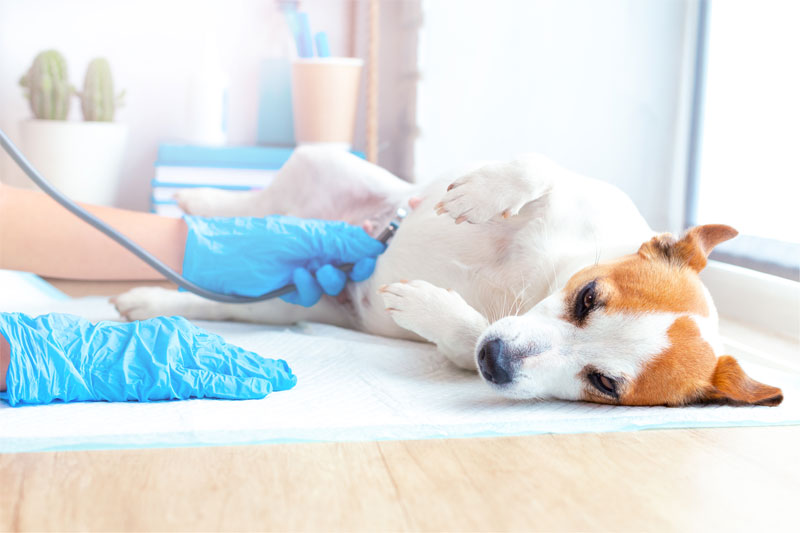 Advanced Technology to Help Your Pet Live a Healthy Life
Our Winnipeg veterinarian team at Henderson Animal Hospital offers advanced veterinary technology, including ultrasound, in order to improve our quality of care and help local pet owners make informed decisions about their animals' health.
Ultrasound is a painless, non-invasive, and cost-effective imaging technique that can be invaluable for diagnosing and treating health conditions affecting companion pets and furry exotic animals of all ages.
Veterinary ultrasound imaging is a specialized type of technology that uses sound waves to "see" structures inside an animal's body, including organs, muscles, tendons, and ligaments.
An ultrasound machine sends targeted beams of high-frequency sound waves into a specific area of an animal's body. These sound waves, which are usually emitted from a wand-like probe moved over the pet's body, are then either absorbed into or reflected off of the tissues beneath the target area, depending on the type of tissue present.
The interaction of these sound waves with different tissues creates "echoes" that are transmitted back to the ultrasound machine and instantly displayed on a monitor as two-dimensional images.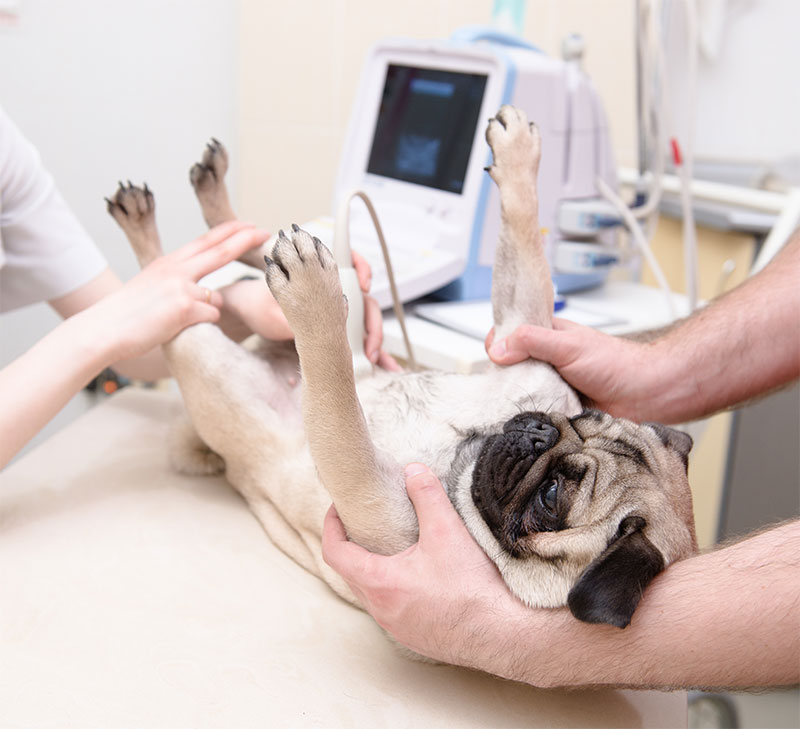 Does My Pet Need Ultrasound?
Our Winnipeg veterinary team may recommend an ultrasound for your pet if we believe that ultrasound imaging will help rule in or out certain diagnoses, or help guide your pet's treatment plan of care. Ultrasound imaging is specifically beneficial for the diagnosis and management of certain health conditions that affect a pet's internal organs, including cancer, liver or kidney disease, and certain heart problems.
Other common indications for ultrasound imaging in pets include: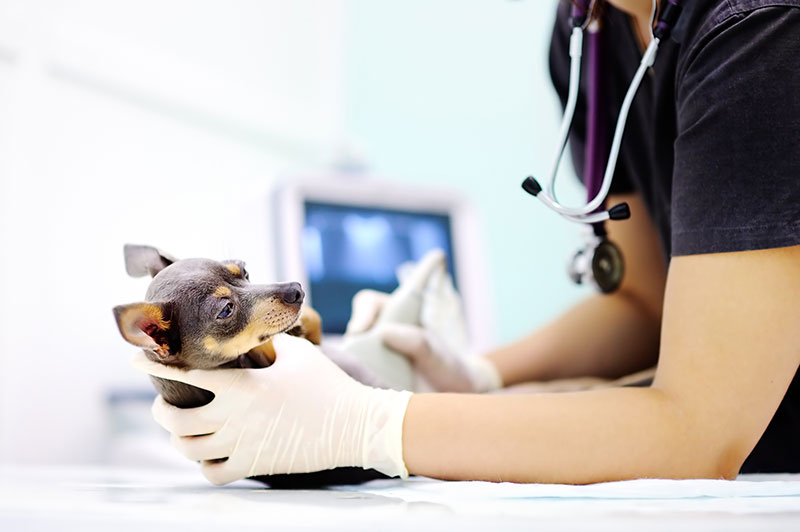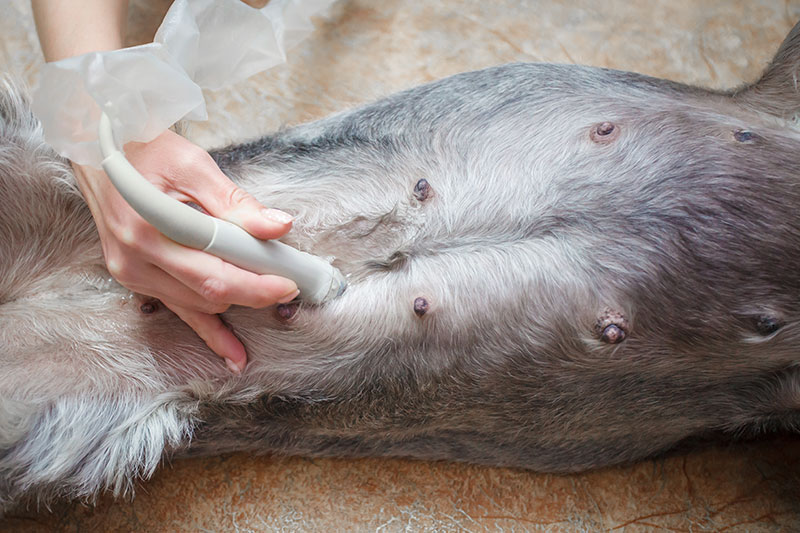 What to Expect When You Bring Your Pet in for Ultrasound Imaging
If our Winninpeg veterinary team recommends that your pet undergoes ultrasound imaging, we may need to shave the hair off the area of the body we will be targeting. This helps improve the quality of the images that we can collect.
The ultrasound imaging itself is completely painless. To ensure your pet remains calm and comfortable during the short procedure, we may give them a sedative.
Once the ultrasound imaging is completed, one of our veterinarians will sit down with you to discuss the findings and explore any further treatment recommendations.
Do You Have Questions About Pet Ultrasound?
If you'd like to learn more about pet ultrasound in Winnipeg, MB, call Henderson Animal Hospital today at (204) 339-9295.