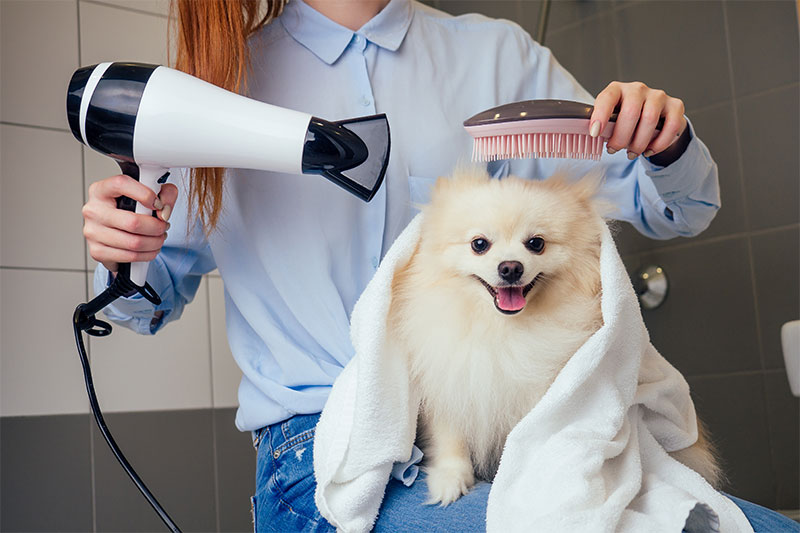 Why It's A Great Idea To Bring Your Pet To A Veterinarian For Pet Grooming
Pets are amazing companions, but you will have to put some effort into caring for them. That includes a lot more than simply putting some food and water in their bowls. Most pets also need regular grooming and a visit with a veterinarian to check on their health. Getting your pet groomed at a veterinary clinic allows trained animal health professionals to keep an eye on your pet and his or her health. Visit Dr. Aslani and Dr. Singh at Henderson Animal Hospital if you live in the greater Winnipeg area for all of your pet grooming and veterinary care needs.
Grooming Is Essential for Your Companions
Just like humans, most pets need regular showers or baths to ensure they are clean and have good hygiene. Regular teeth brushing is also recommended. Without regular grooming, many issues may develop. Your pet's fur might become matted or start to stink. Regular brushing, bathing, and other hygiene procedures reduce these risks.
The right shampoos and cleaners can help you keep your pet's fur coat in great shape. This can promote good health and reduce potential smells. If your dog or cat sheds as the seasons change, regular brushing and grooming will typically reduce the number of fur clumps around the home.
Taking your pet to a veterinarian's office for grooming is especially smart. The staff at the animal hospital or veterinary clinic can keep an eye out for serious issues, such as ticks, fleas, rashes, ear infections, and more. The vet can also check over your pet's dental health. The grooming process gives the staff at your veterinary clinic a chance to give your furry friend a close look over.
Ultimately, proper grooming promotes the health of your pets and helps ensure that they can be great members of your home. If fleas have infested your pet or other pet simply smells or is shedding a lot, it could lead to other health issues.
Contact Our Veterinarians in Winnipeg
Are you looking for a veterinary clinic that provides top-notch pet grooming? It is time to schedule an appointment at Henderson Animal Hospital in Winnipeg. Call our team today at (204) 339-9295 or reach us through our website by using our online
contact form
.