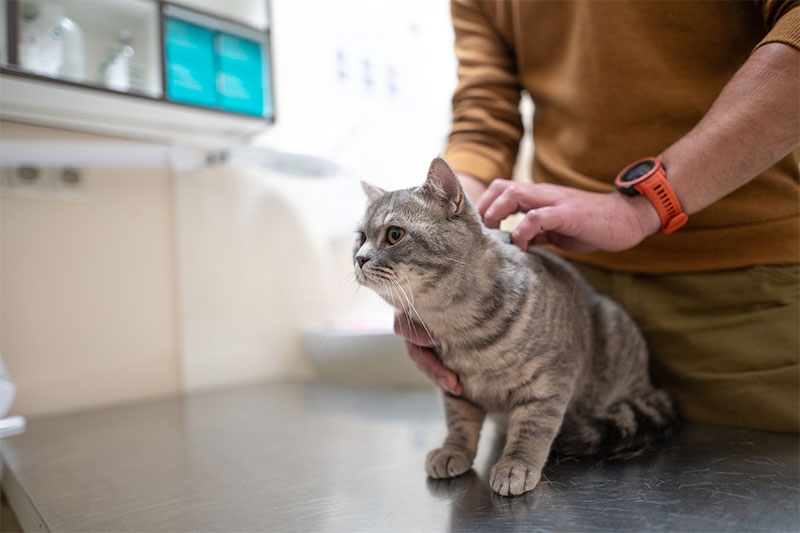 Your First Visit To Our Animal Hospital
When you visit a doctor's office for the first time, you will probably feel more at ease if you know what to expect. The same is true when taking your pets to an animal hospital for the first time for veterinary care. Henderson Animal Hospital in Winnipeg wants your first visit to be a good one, whether it is for regular veterinary care or emergency care. We also offer a convenient online new patient registration form that saves you time.
What To Expect From Out Pet Hospital
Our caring staff and doctors are trained to provide the highest quality veterinary care when you come to our pet hospital. No matter the situation, our doctor will explain exactly what steps need to be taken to ensure your pet's health.
At our pet hospital, we welcome questions about your pet's care. We also listen carefully to what you know about your pet and its health. Any knowledge you can provide helps provide your pet with the best possible care.
If you are coming for a routine visit, our vet will need to know what vaccinations, if any, your pet has received. If you have any paperwork from another animal hospital, please bring a copy of it for your first visit. Routine visits may include annual exams, vaccinations, grooming, heartworm prevention, microchipping, dental cleaning, spaying, or neutering. Our pet hospital also provides preventative services including nutritional counseling.
If this is an emergency care visit, our qualified veterinarians will examine your pet to determine if the emergency is life-threatening. We will proceed to take the appropriate measures to care for your pet. Emergencies include vomiting, seizures, traumatic accident injury, difficulty breathing, high fever, surgery, and toxic ingestion. For more information on the services available at our pet hospital or to schedule an appointment, call Henderson Animal Hospital at (204) 339-9295.